60 Seconds With… Emma Gearon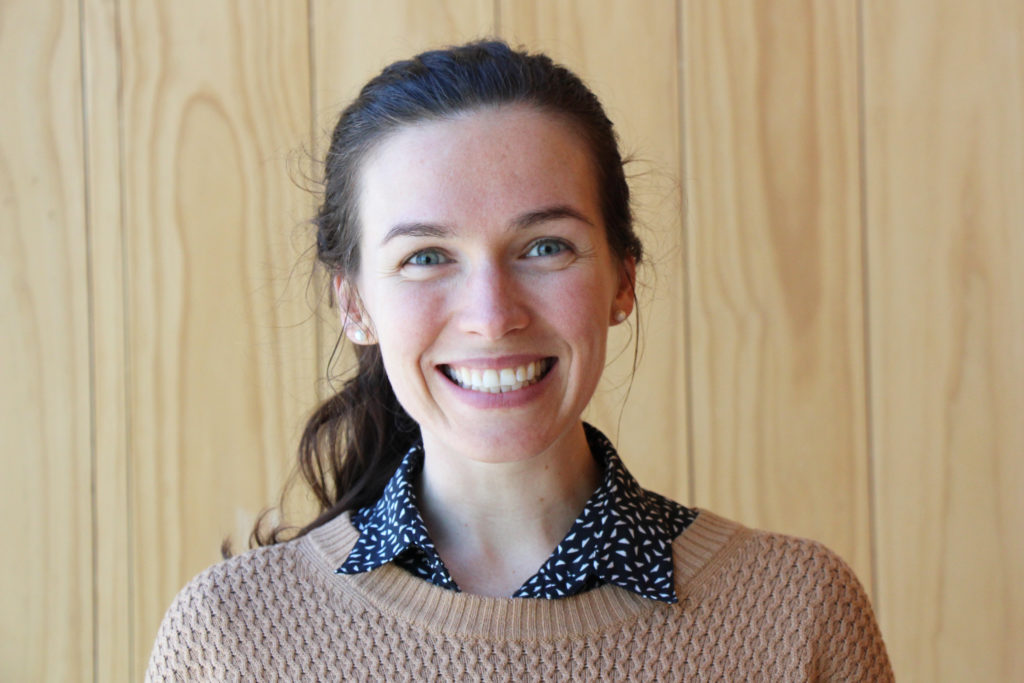 How would you describe your research?
My research is part of the Partnership Centre for Health Systems Sustainability, and we're looking at alternative models of healthcare that are equally or more effective for patients, but lower cost. The model that I'm looking at is "Early Supported Discharge and Hospital in the Home". This model of care involves helping patients to leave hospital sooner than usual, and receive hospital-level care in their own home instead of in the hospital. For example, a patient who has had a mild or moderate-level stroke would usually spend a number of days in hospital. Under this alternative model of care, these patients would be initially cared for in hospital and then supported to go home earlier than usual. Once at home they would be visited at least once per day by a health professional, such as a nurse, occupational therapist, physiotherapist, speech therapist, social worker, who provides them with hospital-level care and helps with their recovery and rehabilitation.
What made you pursue this area of research?
I pursued this area of research because I was looking for a change. I spent seven years in public health looking at the epidemiology of socio-economic inequalities in obesity. I was in an awesome team and I learned a lot, but I was looking to learn something new. So that's how I came here, and so far so good. It's been pretty challenging and I definitely underestimated the learning curve, but I'm using data and techniques I'd never heard of before, which is really cool.
What question do you most often hear at work?
The question that I hear most often is "what's the evidence for that?"
How does your work contribute to health system sustainability?
My work contributes to health system sustainability by looking at ways that the health system can save costs while maintaining a high quality of care. I'm hoping to look at both the estimated cost saving associated the greater uptake of early supported discharge and hospital in the home, and also the current barriers and enablers. There is a lot of research out there suggesting it's a good model of care but it's potentially underutilised, so we want to understand why people aren't using it more.
How has collaborating with PCHSS impacted your research?
Collaborating with PCHSS has been amazing. Particularly for my project where I'm looking at cost saving associated the greater uptake of early supported discharge and hospital in the home, I've got two members on that are part of PCHSS: Professor Jon Karnon from South Australia, who's a health economist and has brought that skillset to the team that the rest of us don't have, and Dr Trent Yeend, who has helped so much with getting us access to the data. Without their contributions, I don't think project would be feasible.
What's something you want people to know about you?
Something that I want people to know about me is that I love fun facts. If you ever see me and think "I found out this cool thing yesterday", please come and tell me because I'll love it.
What might you be found doing outside work?
Outside of work I love hanging out with my family and my friends, so you might find me playing with my nephews, playing board games with my friends, or having a barbeque.
What was the last great book you read?
The last great book I read was called Eggshell Skull by Bri Lee. It was kind of an intense book, but it was so inspiring. The author is a similar demographic to me which made her super relatable, but has had really different experiences to me. It was so interesting getting an insight into her world, and so cool to experience how much she has achieved in spite of the adversities she's faced.
---
Dr Emma Gearon is a Postdoctoral Research Fellow with Research Stream 2.2, Lower Cost Delivery of Effective and Appropriate Services, which is part of our Reducing Waste and Low-value Care Research Theme.