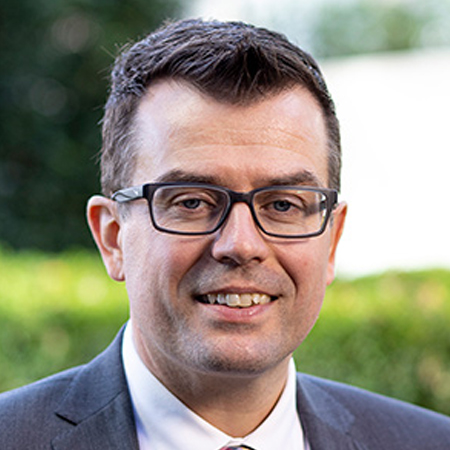 DR JEAN-FREDERIC LEVESQUE
BIOGRAPHY
Dr Jean-Frédéric Levesque, PhD, joined the NSW Agency for Clinical Innovation as Chief Executive in June 2017. He was previously Chief Executive of the Bureau of Health Information for four years.
Dr Levesque brings to the ACI leadership in healthcare system analysis and improvement, combining experience in clinical practice in refugee health and tropical medicine, in clinical governance and in academic research. He is a member of the Strategic Analytic Advisory Committee of the Canadian Institute of Health Information and a Fellow of the Royal College of Physicians of Canada in Preventive Medicine and Public Health. He has held senior positions responsible for publicly reporting information about the Canadian health system at the Institut National de Santé Publique du Québec and the Commissaire a la santé et au bien-etre du Québec.
Dr Levesque has a Doctorate in Public Health, a Masters in Community Health and a medical degree from the Université de Montréal, Canada. He is a Conjoint Professor at the Centre for Primary Health Care and Equity of the University of New South Wales. His research focuses on how different models of care impact on patient outcomes and experiences of care. In 2011-12, he was a Visiting Academic at the University of Melbourne.