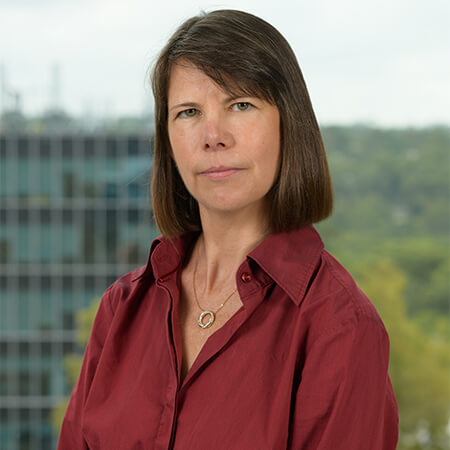 DR K-LYNN SMITH
BIOGRAPHY
K-lynn Smith, PhD, MSc, BS, BA, is a research fellow. Her current role with the Partnership Centre is a split research and administrative position. In her research, she is working on several projects, including a systematic review of learning health system implementation; understanding GPs', allied health professionals', and consumers' perspectives on social prescribing; and applying implementation science frameworks to understand how medical research is applied in veterinary practice. She also assists with the management and dissemination of research outcomes from the PCHSS's nine Research Streams and the Observatory on Health System Sustainability.
K-lynn began her career as an animal behaviourist working on communication and social behaviour in birds and mammals. Early in her career she recognised the importance of translating researching findings into impact within the system. She therefore sought out dual research and translation roles.
K-lynn is the joint recipient, along with her colleague Professor Chris Evans, of the 2010 Australian Museum Eureka Prize for Research that Contributes to the Protection of Animals. Other awards include the Macquarie University Early Career Researcher of the Year award (2014) – highly commended, Vice Chancellor's Commendation for Academic Excellence (2010), and four commendations for professional excellence.
She has published over 30 journal articles and book chapters. Her research has been featured in over 100 media stories, two museum exhibits and three documentaries/films.