PCHSS 2020-2021 Webinar Series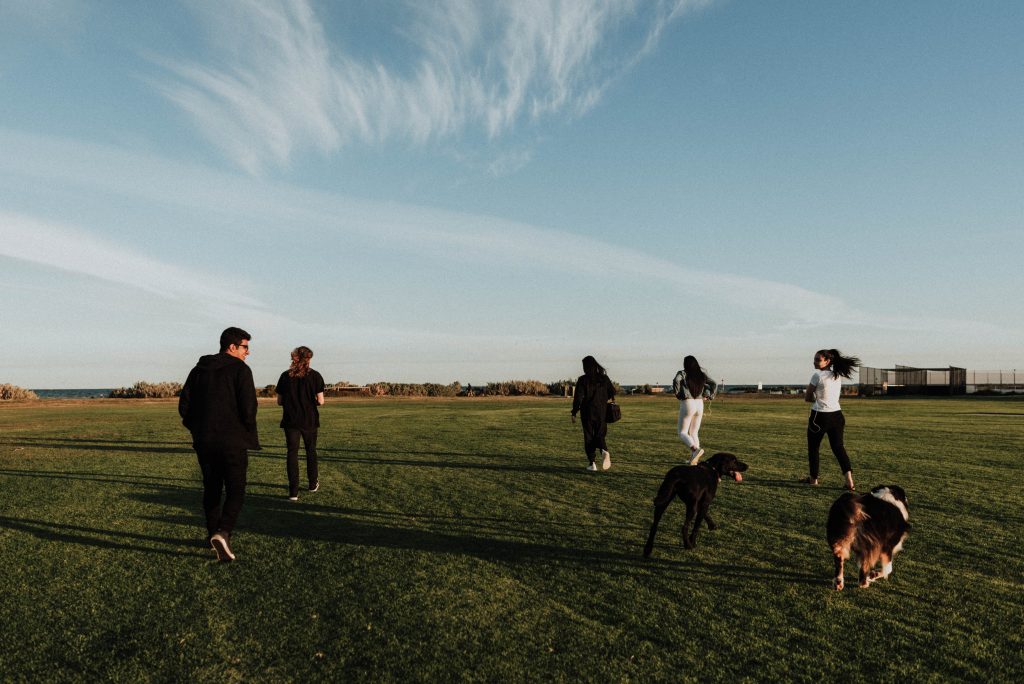 Between October 2020 and May 2021, the PCHSS is hosting a series of webinars on different facets of health system sustainability. Registration details for upcoming events are below. If you missed any of our webinars, you can watch them on our YouTube channel.
Follow us on Twitter @PCHSS_AIHI or subscribe to our newsletter for notifications of upcoming events and registration links.
About the series:
28 September 2021, 2-3.30pm: Perspectives on Social Prescribing 
The PCHSS webinar series is returning with a session on social prescribing.
Social prescribing is the practice of linking patients to social services and community-based programs (such as exercise classes, art appreciation and nature activities) to address the social determinants of ill health. With rising levels of chronic illness, social isolation, and mental illness, it is more important than ever that the health system adapts to find new ways to support patients and improve outcomes. Social prescribing is an innovative way that people can connect with their communities in a tailored and supported way.
This webinar will include presentations from James Sanderson (Director of Personalised Care at the NHS, England), Carolyn Dew (Head of the Cultural Pharmacy), Professor Mark Morgan (Professor of General Practice at Bond University and Chair, RACGP Expert Committee – Quality Care), Associate Professor Yvonne Zurynski (Associate Professor in Health System Sustainability, PCHSS and Australian Institute of Health Innovation, Macquarie University) and others working in this topical area, followed by a lively panel discussion.
Register for the webinar here.
6 July 2021, 2-3pm: Shaping a sustainable health system through collaboration
At the centre of building a more sustainable healthcare system are the experiences and journeys of the health consumer. Australians report overall positive views towards the healthcare system, but we know that 30% of care that is delivered is low value, and 10% of care results in direct harm to patients. Our health system is constantly faced with new challenges: an ageing population, increasing rates of chronic disease, health system fragmentation, and expensive new health technologies.
The session featured a presentation from Ms Leanne Wells (Consumers Health Forum of Australia), followed by a panel discussion featuring health consumer advocates from around Australia. The conversation was moderated by Associate Professor Yvonne Zurynski (PCHSS). The video of the webinar is available on our YouTube channel. 
27 April 2021, 3-4pm: Can new payment models for healthcare providers support the provision of value-based healthcare?
This webinar by Professor Tony Scott (PHCSS and Melbourne University) summarised new evidence on the impact of different payment methods for healthcare providers.  Overall, high quality evidence remains scarce though the key messages from this evidence remain consistent over time.  Different payment methods, in the right context, can influence clinical behaviour in desired directions but require careful design.  Mixed payment methods seem best placed to balance out more extreme incentives from using only one payment method, whilst the evidence on the role of pay for performance remains mixed. Following Professor Scott's presentation there was a panel discussion featuring Dr Michael Wright (Royal Australasian College of General Practitioners) and Mr James Downie (Independent Hospital Pricing Authority). The session was moderated by Associate Professor Yvonne Zurynski (PCHSS). The video of the webinar is available on our YouTube Channel. 
30 March 2021, 2-3pm: Improving health system performance from planning to evaluating implemented health services
This webinar included presentations by Professor Jonathan Karnon (PCHSS and Flinders University) and Associate Professor Yvonne Zurynski (PCHSS and Macquarie University). Professor Karnon is a health economist who discussed the "embedded Economist" program, which links economists with health care managers to co-design health services for Primary Health Networks and Local Health Networks. Associate Professor Zurynski focused on the "embedded evaluation" and the value of evaluations of implemented health service programs to support program sustainability. The video of the webinar is available on our YouTube Channel. 
23 February 2021, 2-3pm (AEST): Not yet business as usual: How are alternative models of care changing the health system and healthcare?
As healthcare costs continue to rise and inequities in access grow, the need for a greater diversity in models of care – models that are high-value, effective, and affordable – has never been more apparent.
Professor Rachelle Buchbinder (PCHSS, Monash University and Cabrini Institute) shared her research on alternate models of care in Australia, such as early discharge hospital at home. Dr Tracey Tay (NSW Agency for Clinical Innovation) talked about NSW Health's Virtual Care Accelerator in response to the COVID-19 pandemic. The webinar was moderated by Professor Leonard Gray (PCHSS and The University of Queensland). The video of the webinar is available on our YouTube Channel. 
25 November, 2-3pm: Harnessing Digital Technologies to Enhance Patient Safety
When we strive for patient safety, we aim for the absence of preventable harm to a patient in the provision of care and a reduction in the risk of unnecessary harm associated with healthcare. From better training to improvements in workplace culture, there are countless ways to curb harm and the risk of adverse care events, but undoubtedly one of the most promising is the increasing use of digital technologies. In this webinar, Professor Johanna Westbrook discussed how implementing electronic medications management (eMM) systems in Australian hospitals, if done correctly, can reduce medication prescription errors and improve patient safety. Associate Professor Shlomo Berkovsky then talked about his work on the use of AI for categorising frail elderly patients. Frailty is a clinical state in which the ability of people to cope with everyday stressors is compromised by age-associated declines. The goal of this work is to improve decision making about treatments and procedures appropriate for each category of frail elderly patient.
The conversation was moderated by Associate Professor Farah Magrabi who is a researcher with the PCHSS's Big Data and the Quality, Effectiveness and Cost of Care research stream and the Australian Institute of Health Innovation. The video of the webinar is available on our YouTube channel.
26 October, 2-3pm: Impact of COVID-19 on the Australian Health Workforce
COVID-19 has had far-reaching effects on all sectors of our society, but few sectors have been as directly affected as the health workforce. In this webinar, our two distinguished speakers will discuss how the pandemic has changed the Australian health workforce. Professor Anthony Scott explored the effects of COVID-19 on the working patterns, mental health and finances of Australian GPs and non-GP specialists working in private practices. His presentation drew on his recent findings from a Medicine in Australia: Balancing Employment and Life (MABEL) survey. Associate Professor Liam Caffery then discussed telehealth in Australian general practices – before, during and after the pandemic. While telehealth is not new, its uptake was slow and fragmented prior to the COVID-19 pandemic. The sudden switch to greater telehealth use has highlighted a number of unexpected outcomes.
The conversation was moderated by Professor Jeffrey Braithwaite, Founding Director of the Australian Institute of Health Innovation and Chief Investigator of the NHMRC Partnership Centre for Health System Sustainability. The video of the webinar is available on our YouTube channel.