The Voice of Australian Health Consumers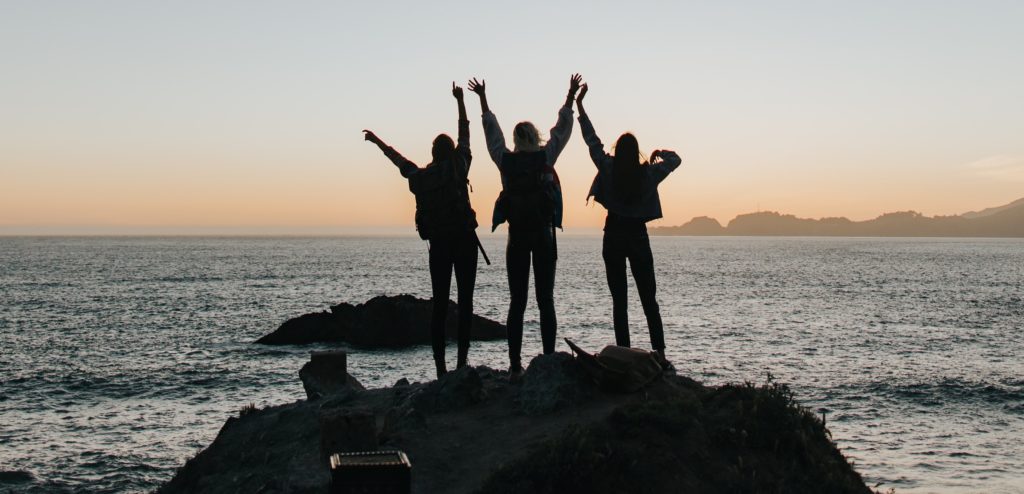 The Australian Health Consumer Sentiment Survey
---
Preliminary Analysis and Key Findings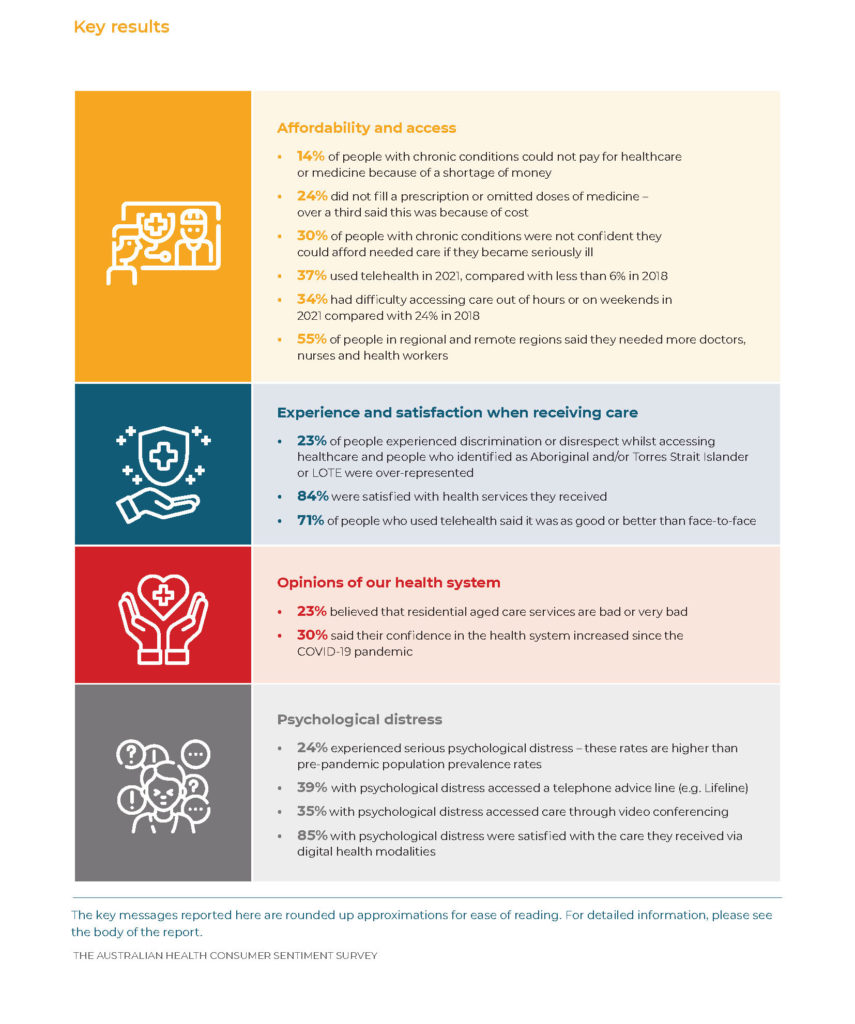 Purpose of the report
The Australian Health Consumer Sentiment Survey is a population-based study of health consumer sentiment and provides an important barometer of satisfaction and opinions about the Australian health system. The survey was co-designed by academics and researchers from Macquarie University together with health consumer advocates and consumer-researchers from the Consumers Health Forum of Australia (CHF). Data from two waves of the survey with representative samples of Australian adults drawn from the general population – 1024 respondents in December 2018 and 5100 in October 2021 during the COVID-19 Delta outbreak – provides unique insights into health service use, satisfaction, and opinions before and during the COVID-19 pandemic. The Australian Health Consumer Sentiment survey, if undertaken regularly over time, would ensure that consumer views inform health policy.
Download your copy of the full report to learn what Australian consumers think about their health system's performance before and during the COVID-19 pandemic.
---
Professor Jeffrey Braithwaite, Associate Professor Yvonne Zurynski (Australian Institute of Health Innovation and PCHSS) and Ms Leanne Wells (CHF) have also published an analysis of the preliminary findings in the MJA Insight +.
---
The report will be officially launched on 28 March with a webinar hosted by Ms Leanne Wells (CHF). The event will include presentations by the Honorable Greg Hunt and the Honorable Mark Butler followed by a panel discussion with
Professor Ian Hickie AM, Co-Director, Health and Policy at the University of Sydney's Brain and Mind Centre and internationally renowned researcher in clinical psychiatry
Laila Hallam, Health Care Consumer Advocate
Professor Rosemary Calder AM, Professor of Health Policy at the Mitchell Institute, Victoria University and leads the Australian Health Policy Collaboration, (AHPC)
Annette Schmiede, Acting CEO, Digital Health CRC
A recording is available on our YouTube channel. Click here to watch it.